Tom ('32) and Helen Ruhlin ('62) Vanosdall: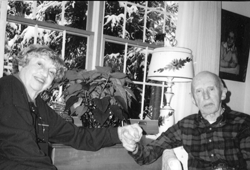 Long time friends and a beloved Chemistry professor, Tom Vanosdall, and his wife Helen not only established each their own endowed scholarships throughout their lives, they provided a super boost to them through their estate plans by simple bequest and at the death of Tom. Their love for Ashland University was demonstrated both in life and in death.

Click Here to review sample bequest language.